The Six of Swords shows us in the figure a boat carrying a woman and a child, in the attitude of moving away from something. While at first glance there is a sense of loss, this is not the case.
Upright Six of Swords in Love Tarot Reading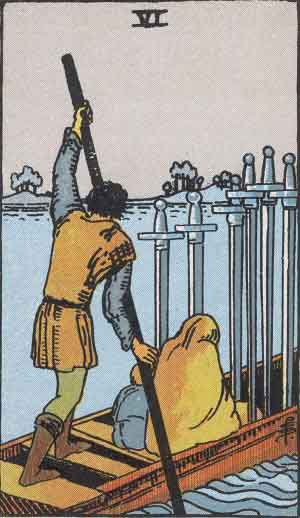 The six of spades indicates that a change of scenery is necessary. Take a trip with your partner, even if it is very brief or even walks within the city that they do not usually do, a picnic or an afternoon in the park. They must move, stir up stagnant waters.
This letter alone does not indicate separation, rupture or distance, it can be all of these, but it must be accompanied by other letters that indicate the same.
If you are looking for love, the letter tells you that you should abandon your routines and try new ways, explore other places and groups if you want to meet someone. There may be a love at a distance.
Reversed Six of Swords in Love Tarot Reading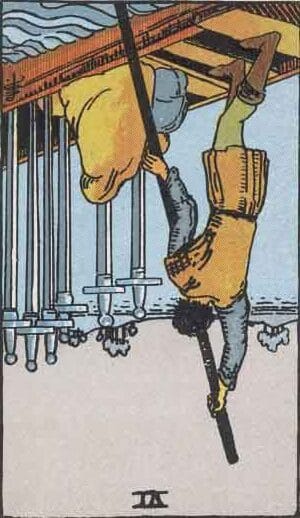 The reversed Six of Swords signals that this is not a good time to keep holding on to things that don't do you well, but you still need to be very prepared and ready to let go.
If or you do, this luggage will take you with you to new relationships and they will not be able to prosper. The burden of the past must be released and resolved before venturing into a new romantic life. If your current relationship has opportunities to continue, you know that internally, it is best to talk and clarify everything that is not right.
If you are looking for a love, make sure you have completely forgotten the previous one, no one will want to go out with you if you make continuous comparisons or go back to the past all the time.
Six of Swords: Upright,  Reversed